ABOUT
About

 

Pebbles Suites
Excellent Facilities. Secure Online Booking. Unbeatable Prices
Pebbles Gold Suites & Apartments is a boutique-styled hotel offering guests exquisite accommodation in a tranquil and secure environment. It is located on Imodi Imosan Road, close to Otunba Atuwase Court in Ijebu Ode, Ogun State; and is only a 60-minute drive from Lagos, and 45 minutes from Ibadan. Pebbles Suites is the perfect place to stay when visiting Ijebu Ode, Nigeria.
Since its establishment in 2008, Pebbles Gold Suites & Apartments has become one of the most popular accommodation options for business and leisure travellers seeking the ultimate experience in luxury vacations, corporate meetings or retreats in the Ogun, Lagos and Oyo States axis.
The hotel s tailored to suit the different needs of its visitors. We offer 20 elegant rooms comprising 4 Standard Rooms, 7 Royal Rooms, 5 Diplomat Rooms, 2 Deluxe Rooms and 2 Double Rooms; all tastefully furnished to provide you a royally comfortable and truly memorable stay.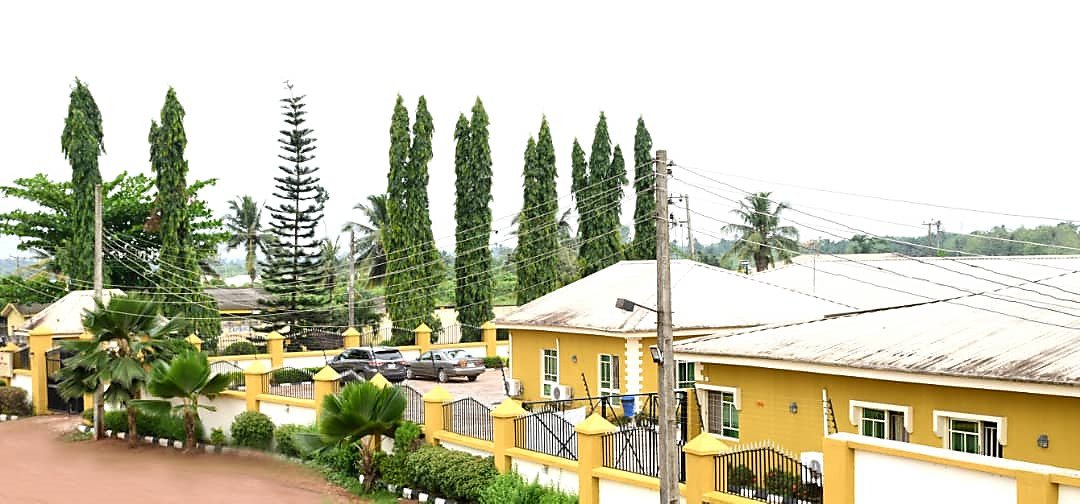 CLIENTS
Customer
Testimonials
Here's What Some of Our Current and Past Customers Think About Our Services & Facilities.
I had a great stay at Pebbles Suites. The check-in process was smooth. The staff was friendly and the location is good. Everything was neat and clean.
From the very first moment of our visit to Pebbles Suites, I knew it was the right choice for us, and my family. The service was exceptional. The staff is so friendly, so caring, so accommodating. It's a happy place with happy people working there.
Really it is a great hotel with modern facilities, clean both inside and outside. Nice breakfast! We will surely come back.
Pebbles Suites was a great place to stay. I would definitely come back and stay here again. The location was perfect. The staff was very friendly and helpful. The hotel was quiet, clean and comfortable.
We were there for a business trip and we were impressed by the location and the room. The breakfast was good and staff was friendly. If you're looking for a modern, chic option in Ijebu Ode, this is a great choice.
FACILITIES
Our
Services & Facilities
Work, Play, Relax in A Modern. Comfortable, Enjoyable & Affordable Environment.
Restaurant - Pebbles Kitchen

Meeting Facilities & More...
OFFERS
Special
Offers
Book Early and Save Up To 20%. Limited Time Only Offers for Returning Customers.
OFFERS
*For Just a Little Additional Charge, You Can Also Enjoy These Exclusive Services at Pebbles Suites